Choose the layout that's right for your site. The theme includes 4 styles: Grid, Rows, Image Above and Image Left. Each blog can have any of these layouts and there is no limit to the number of blogs you can create. Setting up your blog is easy. You can fully customize the styling for your website including image sizes, excerpt lengths, post format icons and a lot more.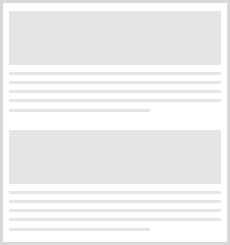 This layout provides space for large images, long post titles and lots of post details. These features make blogs easy to maintain and very consistent. Each post shows on one line and image sizes can be specified or you can allow the height to adjust automatically for each image for variation and a more natural look.

Specify any number of columns for your custom grid. The posts in fluid grid layouts automatically shift into position, fitting together like a puzzle and maximizing screen space. Any blog layout can be customized for your site by adding sidebars, breadcrumbs, paging, custom headers, custom footers, and a lot more.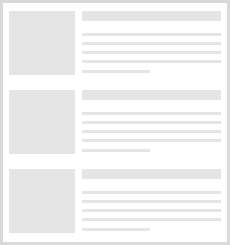 The most popular layout style for high profile blogs showing the blog image on the left. The advantage of this layout is is uses less space than having the image above the content but still allows for long titles with a large font size. This layout also provides space for longer excerpts without extending the page length.

A clean and organized series of posts in an aligned display. Each row is the same height making it ideal for items with similar content allowing the viewer to quickly scan the page. The uniform presentation in rows also allows multiple posts on each row instead of one per line like  a traditional blog layout.
Blogs can be enabled as the default home page, from a page template or by inserting a shortcode. The blog settings let you configure each option exactly as needed. When using a blog shortcode you can specify the options for each blog individually.
Configure the default blog settings from the "Settings > Blog Options" area of your admin.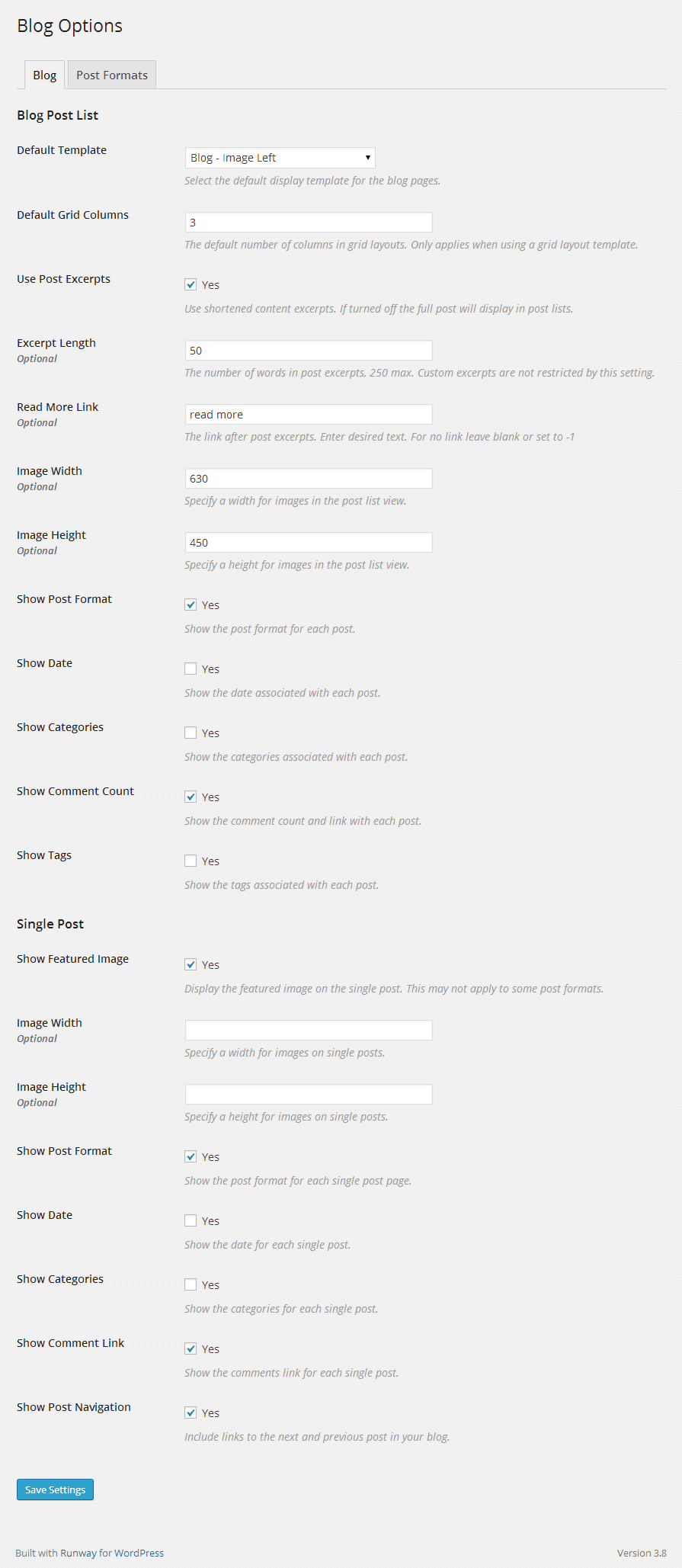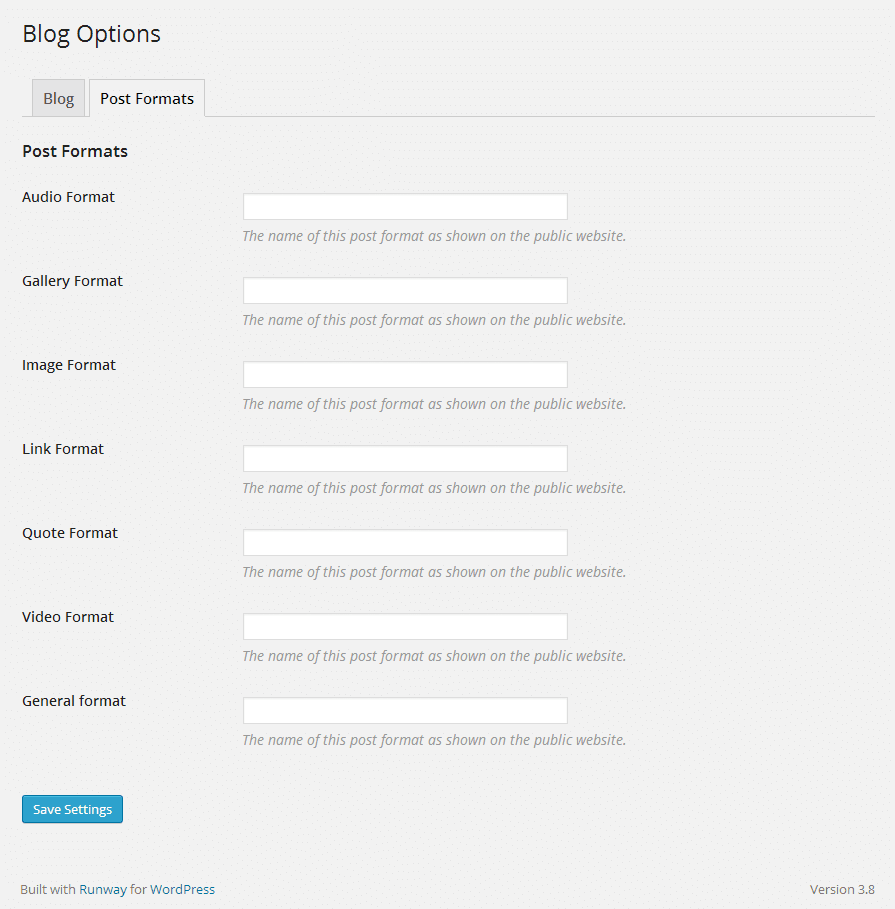 We've created a series of example blogs so you can see the results. These demonstrate just a fraction of what you can customize and the variety of layout variations possible. Customize the blog to fit your website with sidebars, widgets, headers and footers. With all these options the potential is virtually endless. Check out some of the example blog pages.
The theme has a custom interface for the Visual Composer plugin (included) to make it easier to setup your blog shortcode.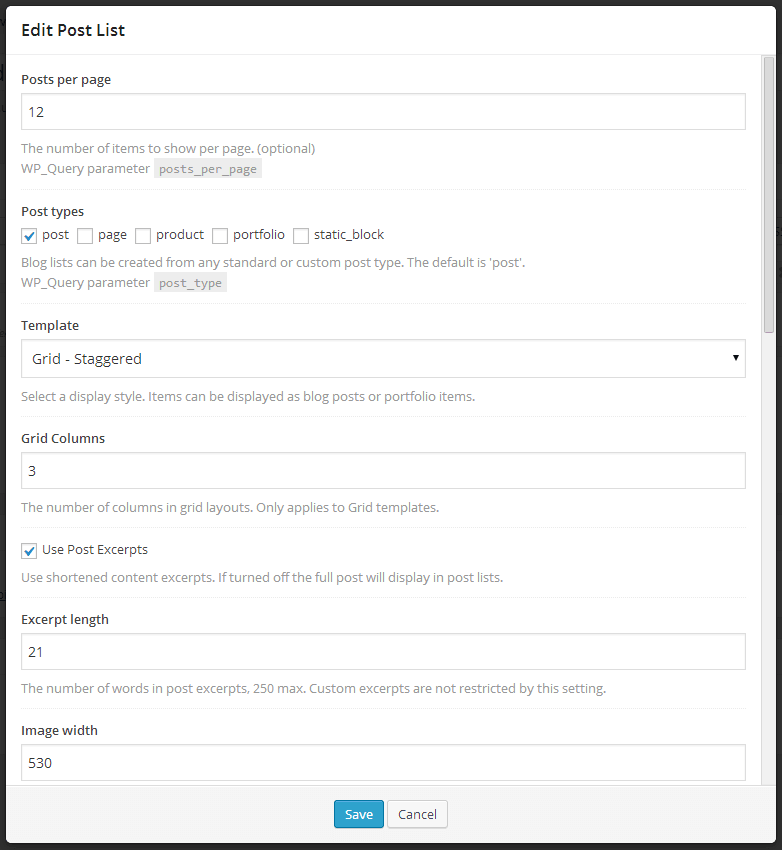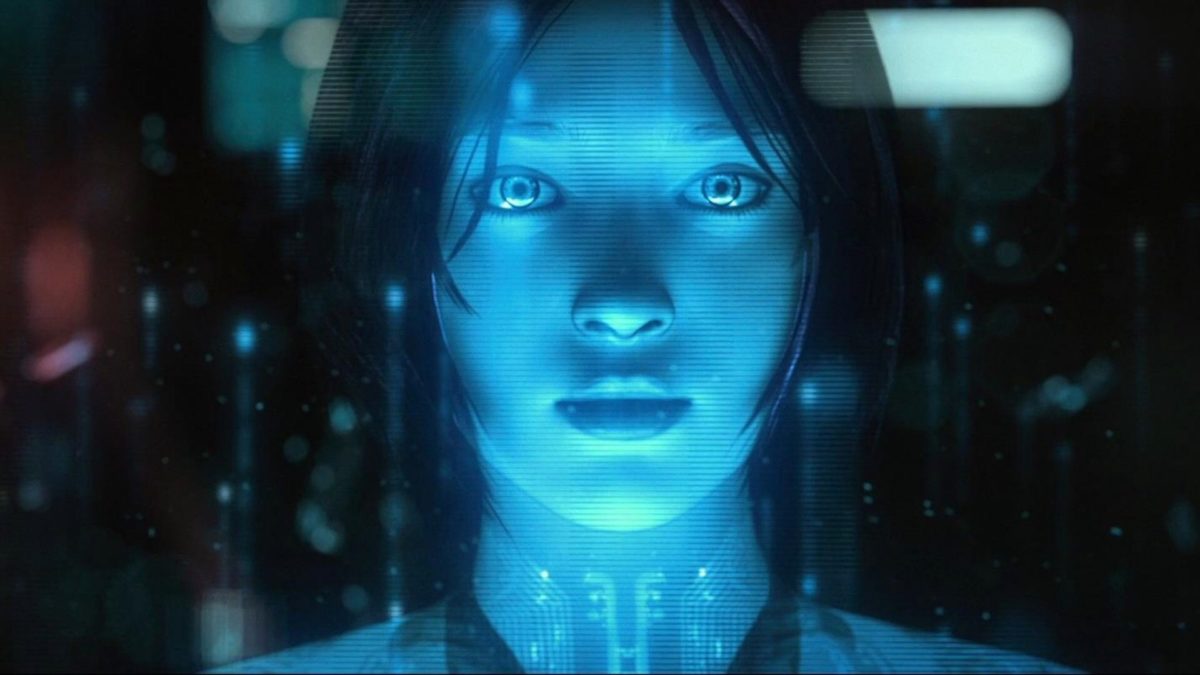 Getting a website to appear on the first page of Google is one of the most coveted achievements for any small business owner—and for good reason. About 91% of people do not click past the first page of Google's search results. This means that if your website isn't on the first page, you're missing out on the majority of potential customers.

1 . Optimize Your Website for Search Engines

The first step in getting your business to the first page of Google is to have your website designed and structured with search engines in mind. The way search engines work is that when a user enters in a search query (a word or phrase in the search box), the search engine sends out 'crawlers' to find websites that are most relevant to the query.

Many industry-specific marketing companies claim to have the answers, but if you're going to invest in outside help for marketing, you better make sure they have the results to back up their claims.

Marketing in Action: Local dentist, Dr. Yoon, knew that he needed help to grow his new dental practice. He hired a marketing company specifically dedicated to making dental practice websites. But the results were trivial: "My website wasn't getting much traffic at all," Dr. Yoon said. "It turned up on page 3 or 4 of Google, even for common search terms such as dentist + town." He got a marketing optimized website from ThriveHive. Coupled with a customized marketing and advertising plan, he saw almost immediate results.

Dr. Yoon's new website moved up from the fourth page to the first page of Google within a few months. It also saw more traffic and new patients started contacting his practice. So what's the key to getting a website on Google's first page when it comes to SEO?

A few of the biggest Google ranking factors are:

Emphasizing Location: In order to improve your business website's Google ranking, your website needs to list your city and/or geographic area. That way when people search: "Your industry" + "Your city" Google will pick up that information and show your business as a search result. Check out this local SEO guide for more information on other ways to rank higher in Google. With the amount of online research consumers do today to find the best services for them, especially locally, it is crucial that your website includes your location.

An Outstanding and Optimized Website: One of the biggest factors that Google loves is a mobile friendly website. Consumers use phones and tablets to access the internet and search engines more than computers and laptops. In response, Google ranks mobile responsive websites higher than non-mobile responsive ones.

Being mobile friendly isn't enough for a website—it must also be well designed and user-friendly. A well-designed website is essential for increasing overall traffic by keeping visitors on the site. This translates into more traffic over the long run as Google gives more attention to your site.

2. Use Effective Keywords

The keywords you use on your site are arguably the biggest factor that will determine your place in search engine results pages. The most effective and affordable small business SEO method for boosting traffic and getting you on the first page of Google is effectively utilizing keywords.

Many people have tried to take advantage of this by excessively using keywords within their content. This is called keyword stuffing and is not a good practice. Google is aware of this and will punish websites who stuff their websites with keywords.

There are many ways to have keywords placed throughout your website that will help improve your ranking in Google. For example, using keywords in the following places can have an impact on your SEO:

Title Tags: Title tags are the main text that defines the content of a document. Search engines read title tags to determine what each website page is about when indexing them for search. Title tags are found on each website page and blog post.

Meta Content: This appears along with the title, and serves as a brief snippet of the content found in the link. Your meta content is the information that describes your page to search engines. It is also the blurb that shows up beneath your clickable website address on search engine results pages.

URL links: Google reads URLs when ranking websites. Make sure your keywords or the words that you want to rank for are included in your URL.

Alt Tags: Alt tags are tags on photos that you use to describe photos. Alt Tags are a factor that will increase the SEO of your post and get your photos ranking on the first page of a Google Image search.

These are some of the biggest factors in a search engine's formula for determining website ranking. It's critical that these pieces of content contain the same keyword you're trying to target in a natural, non-keyword-stuffing way.

How to Use Keywords

The keywords that you should use are ones that your customers are going to be most likely to look for. To find this, it's best to put yourself in the shoes of your customer and figure out what they would search for based on their priorities and experiences.

You can also use online keyword tools such as Google Trends and Google Keyword Planner (the answer to Google's old Keyword Tool) via AdWords. The Keyword Planner allows you to compare the search volume of relevant keywords. (i.e how many searches on a particular word or phrase are performed per month on Google). Also, if you are using a WordPress site then you should definitely use an SEO plugin. For more information on how to use local keywords and keyword tools, check out this post.

Marketing in Action: Levity Colonics, a ThriveHive user, was able to get her business on the first page of Google on her own. She improved her business's SEO through a website plugin and the tips in our Local SEO for Small Businesses Webinar. Specializing in colon hydrotherapy, her local business was difficult to rank on page 1 of Google. But, with the proper keywords in place and by using these SEO tips, she did it.

3. Set up a Google My Business Page

Although Google My Business does not have as much popularity as Facebook or Twitter, it is very powerful for small business owners. Evidence shows that "profiles that do well on Google My Business get indexed quicker on Google".

A Google My Business page will help get your business indexed faster by Google. Additionally, Google My Business reviews enable potential customers to see what clients have to say about your business. As we know to be true in marketing, the more reviews the better, so utilizing Google+ can help get your business on the first page of Google. It's easy to set up a Google My Business page for your business on your own.

Related Webinar: How to Set up Google My Business, Yelp, and Yahoo Listings

Marketing in Action: Creative Image Associates, a photography business in Delaware was doing well with their business. However, the owner photographer wanted to take it to the next level. He turned to ThriveHive for help learning how to spruce up his Google My Business page. With our guidance, he added some high quality images (important for a photography business). He made his services and mission statement more clear and appealing and added in some relevant links and keywords. His Google My Business listing now stands out from the competition.

In just a few months, Creative Image went from receiving 4-5 calls per month to 20-30 calls from the Google My Business listing alone—stats that he was able to see using a tracked phone line included in the Guided Marketing Platform.

Related: Cheat Sheet to Local SEO

4. Register your business on Yelp

Having a Yelp page (ideally with good reviews) can help you get more business than you can handle. Yelp is essential for having a successful online business presence. People love to see that others are consistently using a business, as it makes them feel more comfortable about trying something new.

Yelp is also good for local SEO. Although Google doesn't use reviews in its general organic search results it factors into the equation for:

Map Searches: When someone is looking for directions to the nearest business in 'X' industry, they'll be able to see your business featured prominently with great reviews.

Mobile Searches: Websites optimized for mobile search are strongly correlated with ranking high in local search results.

The '3 Pack': Google used to have a 'carousel' at the top of search pages for hotels, restaurants, entertainment venues and more. Late last year Google scrapped the carousel and replaced it with the '3 Pack' which features the most prominent and popular businesses with great ratings, including Yelp ratings.

One of the best things you can do to take advantage of Yelp is to get more positive, quality reviews. Don't fall into temptation for paying for reviews (which is heavily monitored by Yelp anyway). Instead, find a way to encourage happy customers to leave feedback on Yelp. It's also a good idea to make sure that your Yelp page is fully filled out and is filled with high-quality, alluring photos.

Marketing in Action: SF Custom Chiropractic dominates the San Francisco chiropractic market (see the results for yourself). Not only does this business come up on the first page of Google, but it is featured in the '3 Pack' of prominently suggested businesses.

One of the key reasons for this, as you may notice, is the astounding number of positive reviews on Yelp and Google My Business. With over 100 genuine, positive reviews it's no surprise SF Custom Chiropractic has done so well in local search results.

5. Run an AdWords Campaign

Developing consistent organic search traffic is perhaps the best way to consistently get new visitors coming to your website. This process takes time, and for the business owner who wants to get more business fast, Google AdWords is a good option.

Google AdWords is a program where you advertise your website so that it shows up on the first page of Google's search results. It's a Pay-Per-Click (PPC) method, which means you are charged a certain fee only when someone clicks on the link that directs them to your site. It's possible to run a Google AdWords Campaign yourself, but unless you're confident, you should hire someone to manage an AdWords Campaign for you.

Marketing in Action: Dr. Yoon, the local dentist mentioned above, had ThriveHive manage a Google AdWords Boost for him. This jumpstarted his new business while his organic results improved for his new website. With geographically targeted keywords and a reasonable budget for advertising, AdWords worked to get patients in the door to his new dental practice.

While his traffic was growing with paid search, Dr. Yoon started blogging and posting to social media to help grow his organic search terms. After a few months, his organic results were good enough, and he was able to stop paying for the AdWords campaign.

Being a new business can be difficult in a noisy market but, as you can see, with the right help and SEO tips, it's entirely possible to get your new small business on the first page of Google.
The blog shortcode can be added manually or using the content builder integrated into Visual Composer. When manually inserting the blog shortcode you can use the parameters below to customize the output.
Attributes
posts_per_page

Optional. The number of posts per page.

template

Optional. The template style: blog-image-top, blog-image-left, grid-rows, grid-rows-filtered, grid-staggered, grid-staggered-filtered

post_type

Optional. The post type source. Default: post

post_excerpts

Exclude this parameter for no excerpt. Value: true

excerpt_length

Optional. The length of the excerpt.

columns

Optional. The number of columns in grid templates.

image_width

Optional. The image width.

image_height

Optional. The image height.

paging

Split results into multiple pages. Value: true, false

read_more

Optional. The text for the read more button.